Sustainable Health Empowerment (SHE) harnesses the power of education, local resources, and cross-cultural collaboration to foster equitable healthcare in underserved communities around the world.
-Promote improved quality of life in communities through select health services, education, and best practices in preventive healthcare.
-Support sustainability through respectful, ongoing collaborative relationships between the U.S participants and the communities we serve.
-Nurture a belief in the power of service to create and sustain positive change personally, professionally, and globally.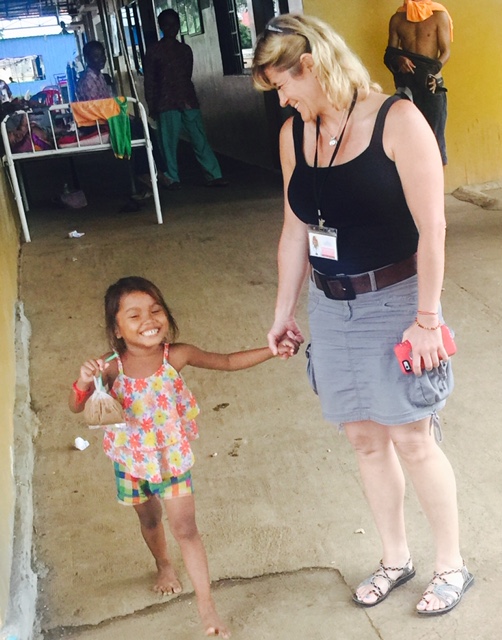 SHE's mission is to address the needs of underserved populations throughout the world. Our initial efforts have been centered in Cambodia (Siem Reap, Kampong Thom, Kampong Cham, Sihanoukville, and Battambang, and Phnom Penh), with specific locations ranging from orphanages to factories, hotels, and temples. Future plans include Greece and Laos.
SHE is a diverse and global collective of medical and pre-med students, healthcare professionals, local organizations, leaders, social activists, and more. Our core team is based in the United States, but we have local liaisons, hosts, and volunteers all over the world. These on-site collaborators are essential to SHE's vision, as we strive to serve each area with utmost cultural competency.
Our main areas of on-site focus are:
- Educational workshops
- Medical treatment (dental, medical, vision)
- Health fairs
- Prosthetics
- Disability referrals.
- Throughout the year, we develop educational materials, conduct patient follow-ups, and continue to supply valuable medical equipment.